Well
Sorry for the number of ocs I got. (it's absolutely a mess now, except for my 5 main protagonists and 5 antagonists)
I me ask if someone want to draw this creature, nsfw or sfw is good for me.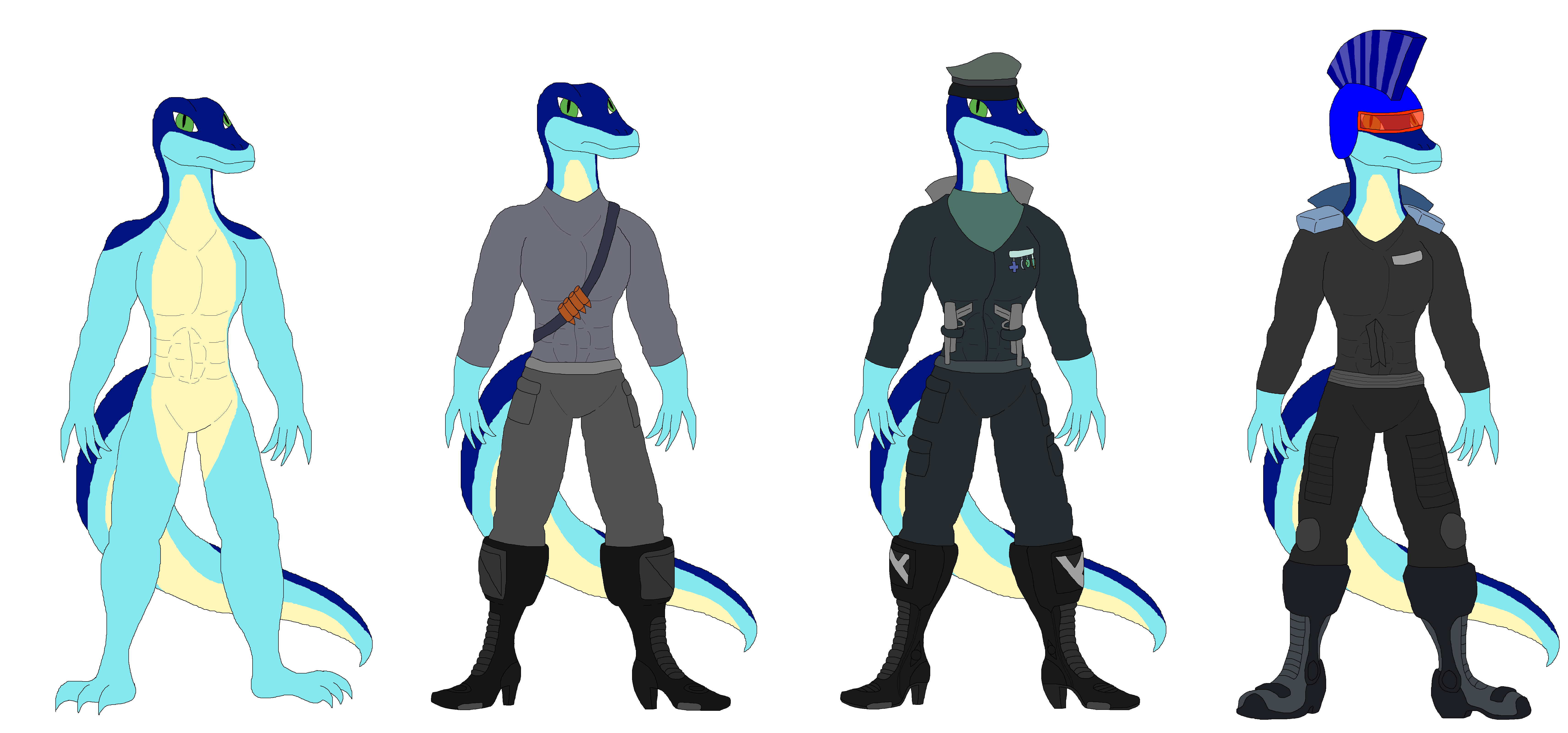 Choose one of his refs. He has reptilian claws. His muzzle is a bit triangular.