Hello, I want to offer you a variety of artworks for the upcoming Christmas! See all details below the picture.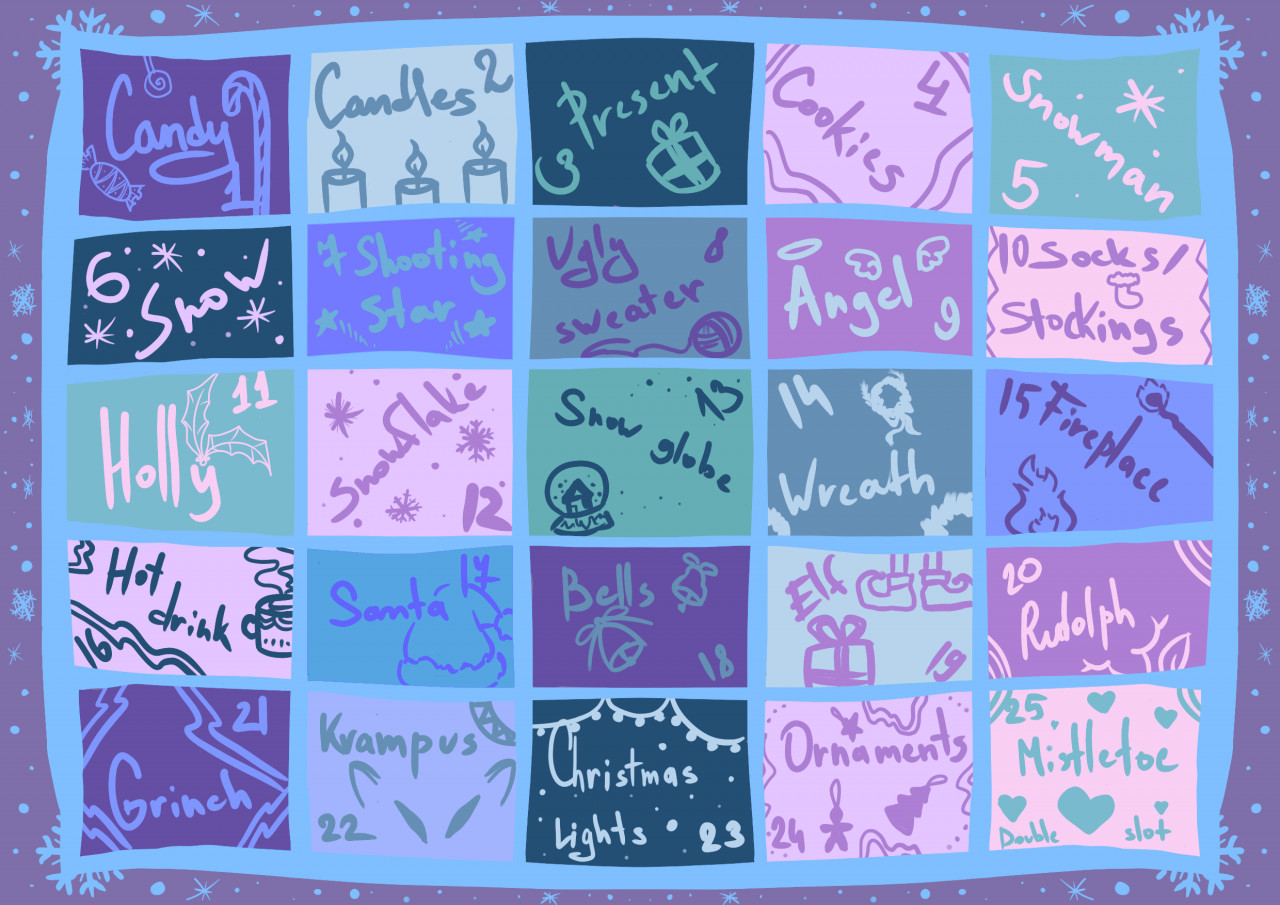 12 portrait/bust slots: $35 each
12 halfbody slots: $45 each
1 halfbody double slot: $45 each slot, $80 for both slots
First customer gets a bonus sketchwork of their character as a Christmas gift!
RULES AND CONDITIONS:
– any gender
– any species
– full artistic freedom
– full shade…