Anime and Manga
Hiring: Animator (Blender) for VR/non-VR NSFW game (Patreon project)
Hybrids: Virtual Encounters ​
We are looking to hire a part time / freelance Animator for our (VR) NSFW furry game Hybrids: Virtual Encounters.
Who we are​
Hybrids: Virtual Encounters is an immersive VR and non-VR NSFW furry game featuring anthro characters. Our focus is on providing detailed characters and a wide range of interaction possibilities. Our game world is set in a gloomy science fiction environment.
Where to find us ​
‍ https://www.patreon.com/HybridsVR (SFW)
https://twitter.com/HybridsVR (NSFW)
Vacancies ​
Animator​
You feel at home in Blender. You animate anthropomorphic NSFW characters, individual components or objects according to specifications. You bring your own ideas for the animations and help express those ideas in the form of (explicit) movements appropriate to the style of the game.
You can work with existing rigs, but you also know how to create a completely new one. There is a member of our team who can help you with this.
Payment is per hour worked and paid monthly. Please tell us your desired rate in the application form.
Expected duration: 6 – 12 months, with possibility of extension.

Hiring ends as soon as we found someone who fits our needs. First come, first served.
Application Form​
DEADLINE FOR APPLICATIONS: 30th of JUNE, 2021 We contact everyone who has sent us an application at the latest after the deadline mentioned above. The deadline is always 6 weeks in the future after the last update by us, so that everyone knows in which timeframe to expect a response.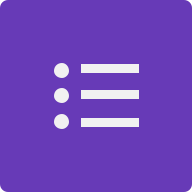 forms.gle
Thank you so much for your time. We are looking forward to meet you!
Best wishes,
Pattarchus