Anime and Manga
Hiring: ($100+) – Forum's Return Protogen Illustration Commission!
Hello again!
To celebrate the return of the forums after a while of being down, I decided that I'd like to get an illustration of my Protogen character, Spark! Here's the fun part, though:
The artist can participate in this two character illustration by including their Protogen character, or designing an artistic liberty Protogen to interact with Spark!
(Please note that I intend to pay in full for a two character illustration, I just want to have fun with the artist! :3)
Here's the link to Spark's ref sheet: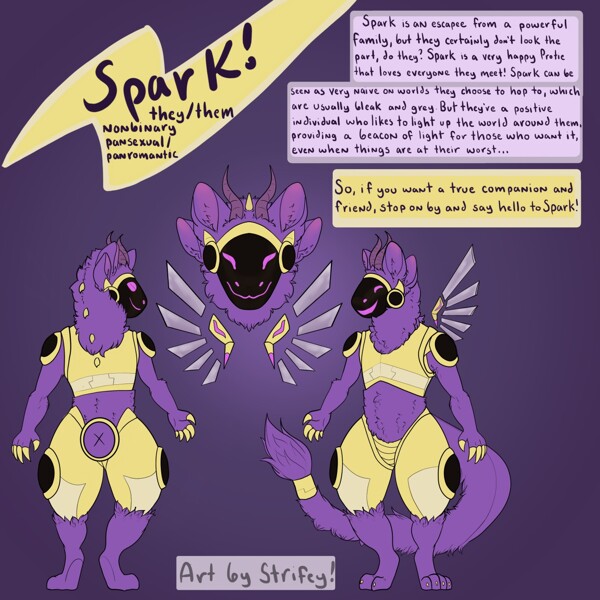 Finally, a good sheet for a good Protie! Spark is back, and with a nice ref to boot! Spark is on the run, but don't worry- they
www.furaffinity.net
My budget is between $100-$200, and I would like to pay through PayPal, though I am open to other payment methods! I plan to fulfill payment my tomorrow evening, Thursday at the latest.
I'm excited to see what you all have for me!
Image above is by Tonkable on FurAffinity main site.