I am open for commissions! Would you like affordable art of your beloved characters? Well here's your sign to look no further!

Check out of FurAffinity for my art portfolio (WILL BE UPDATED!!):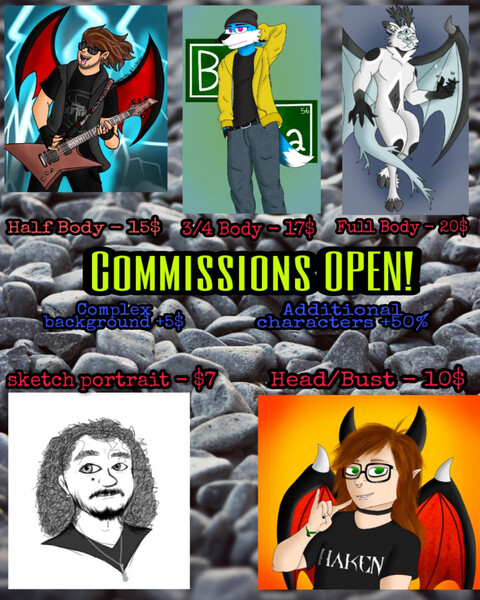 luvluvzred. Hi there! I'm known as Deathless or Djevelen and I post my art here!. . Some stuff about me:. ✧ Artist & Sculptor. …
www.furaffinity.net
ALL SPECIES AND GENDERS!!!

⫸⫸ Please read T.O.S before commissioning: https://www.furaffinity.net/journal/9848586/ ⫷⫷

Prices:…
​