Anime and Manga
(Commission) Selling: – Open Commissions! Special offers: 12$ full body character.
Hello! i'm an Argentinian freelancer ilustrator, due to a family emergency I need money so I am making commissions at special prices!
Normally my prices are above $25 so the special prices are:
10$ Portrait
12$ full body draw character!
Commissions Portfolio:
My Furrafinity profile with furry sample draws: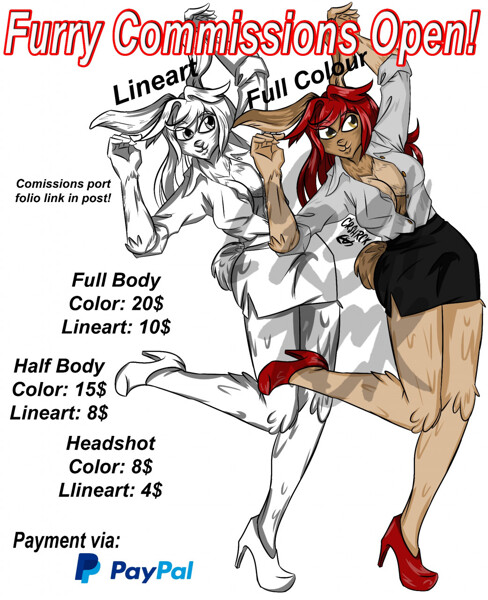 My Deviant art and Instagram:
DM to make your request
>I can draw Multiple Character Draw and Comics, the price of extra character is the half of the basic character price.
>I accept NSFW
>In case of having background price of it depends of the details
>Payment via PayPal only.
>I receive 50% of the payment once the client approves the sketch, once the commission is delivered pay the rest.
>When this full of requests I will notify in this post the same when I have free places.