Anime and Manga
(Commission) Selling: – Detailed & shaded Fullbodies starting from $ 90!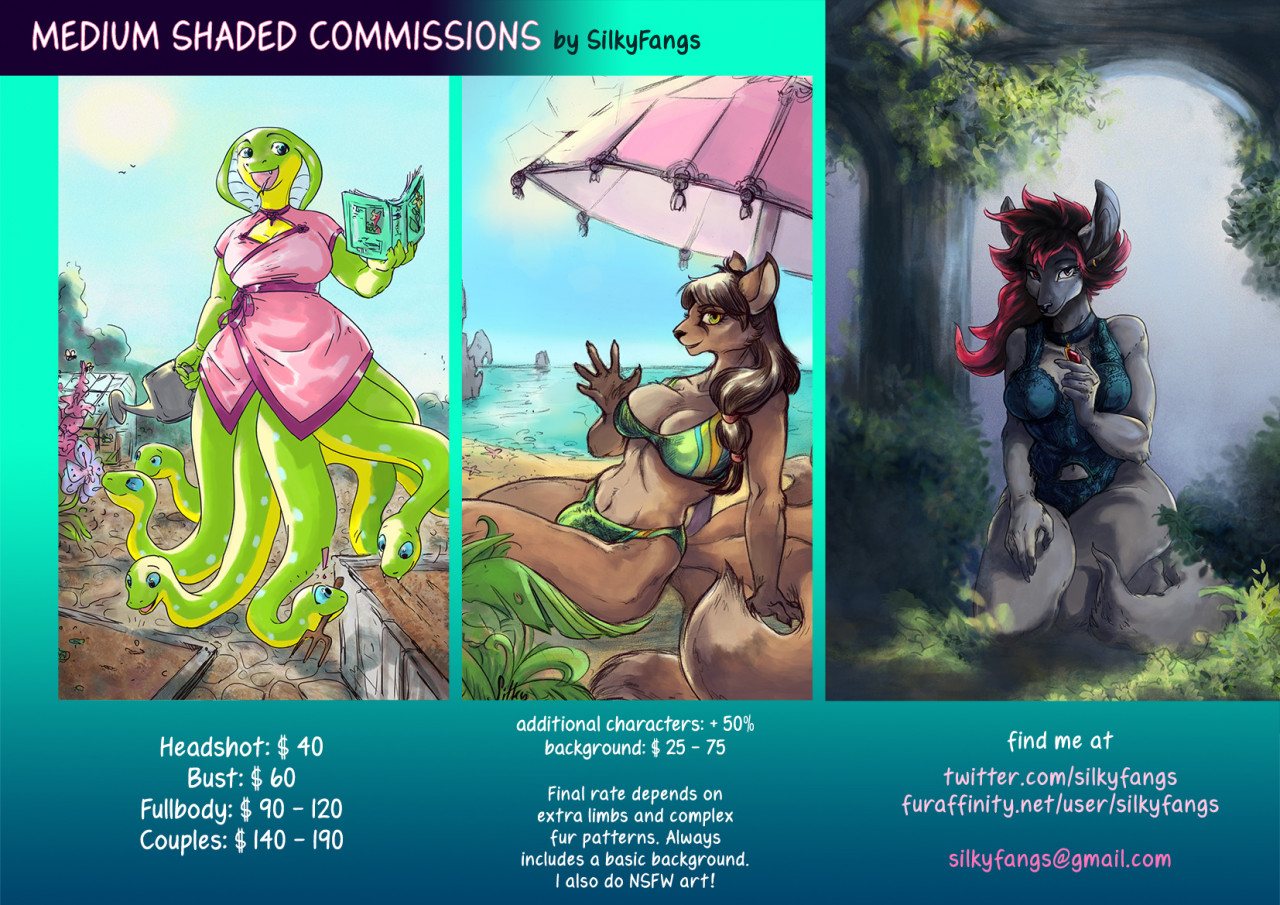 I'm opening 4 slots for both digital and traditional commissions. Feel free to get in touch through DA Notes or Twitter DMs (personally I strongly prefer Twitter). Or you can email me at silkyfangs@gmail.com
I look forward to drawing for you!
Warning: the link to my Traditional Commission Sheet is slightly NSFW.