Anime and Manga
(Commission) Selling: ($50+) – My girl ShimmerSpawn is opening commissions! Shaded Fullbodies starting from € 35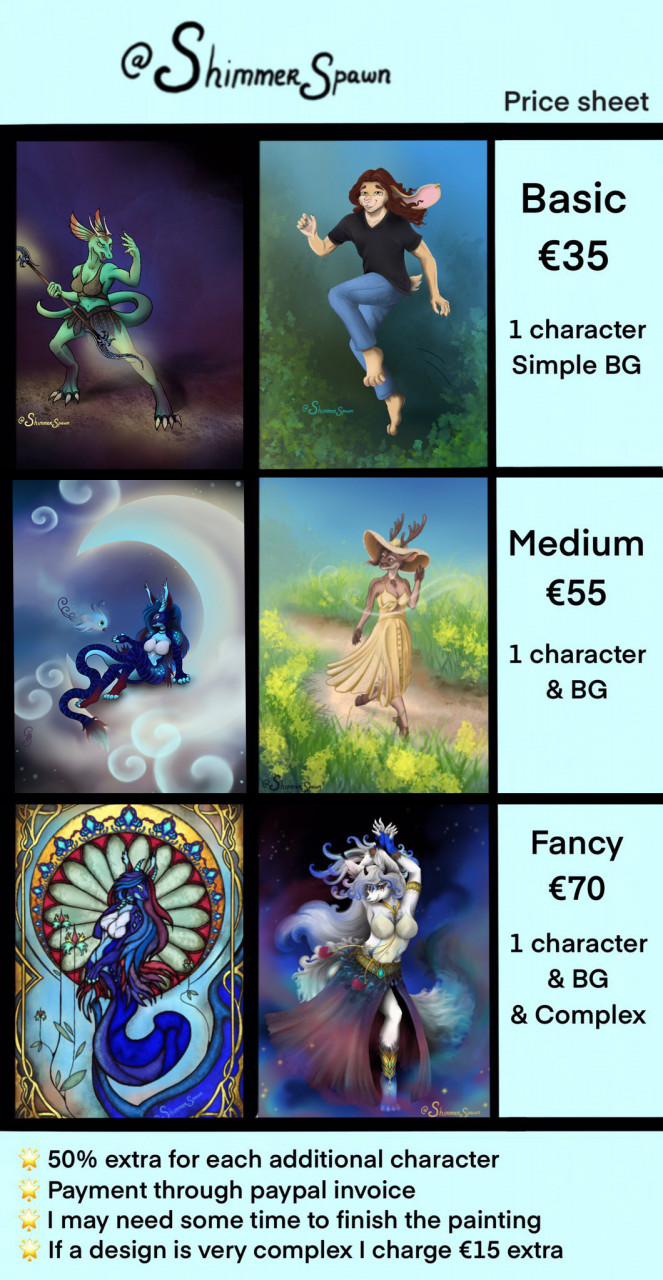 My girl


shimmerspawn is opening 2 commission slots for her amazing art! I want to help spread the word to my followers so I'm posting it to my Gallery.
If you're interested in a commission, please hop on over to Shimmer's Twitter account at https://twitter.com/shimmerspawn and send a DM / Private Message
Warning: her Twitter is NSFW! 18+ only!