Hey there, selling a wolf i named Rolf.
here's where the auction is held.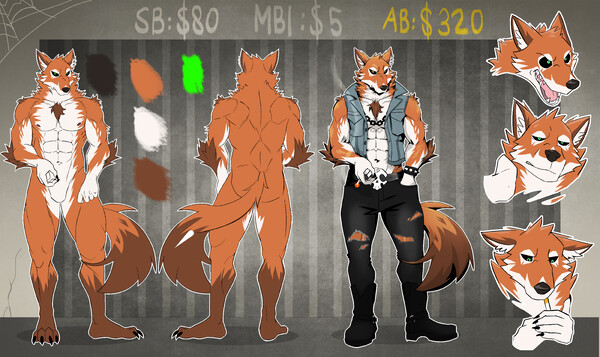 *I messed up his eyes on finished piece! It's yellow there, but i will send you one with green eyes later.. . i'm selling a wo …
www.furaffinity.net
(copy and pasted from FA post)
Rules and terms
>>Paypal only
>>Winner must pay upfront
>>Name can be changed
>>Fur color (and / or clothings color) can be changed (example:
)
>>Winner will get all PNGs from sketch to finish.
Bidding information
SB: $80
MBI: $5
AB: $320
I will held this auction in a span of 17 days.
subsequently, i will reduce the auction 3 days shorter when the bid reaches a certain amount.
if someone start a bid, i will reduce it 3 days shorter.
if the bid reached $100, i will reduce it again 3 days shorter.
if it reached $200, again 3 days shorter.
and if it reached $300, again 3 days shorter.
hope you're interested in buying him!