{
"lightbox_close": "Close",
"lightbox_next": "Next",
"lightbox_previous": "Previous",
"lightbox_error": "The requested content cannot be loaded. Please try again later.",
"lightbox_start_slideshow": "Start slideshow",
"lightbox_stop_slideshow": "Stop slideshow",
"lightbox_full_screen": "Full screen",
"lightbox_thumbnails": "Thumbnails",
"lightbox_download": "Download",
"lightbox_share": "Share",
"lightbox_zoom": "Zoom",
"lightbox_new_window": "New window",
"lightbox_toggle_sidebar": "Toggle sidebar"
}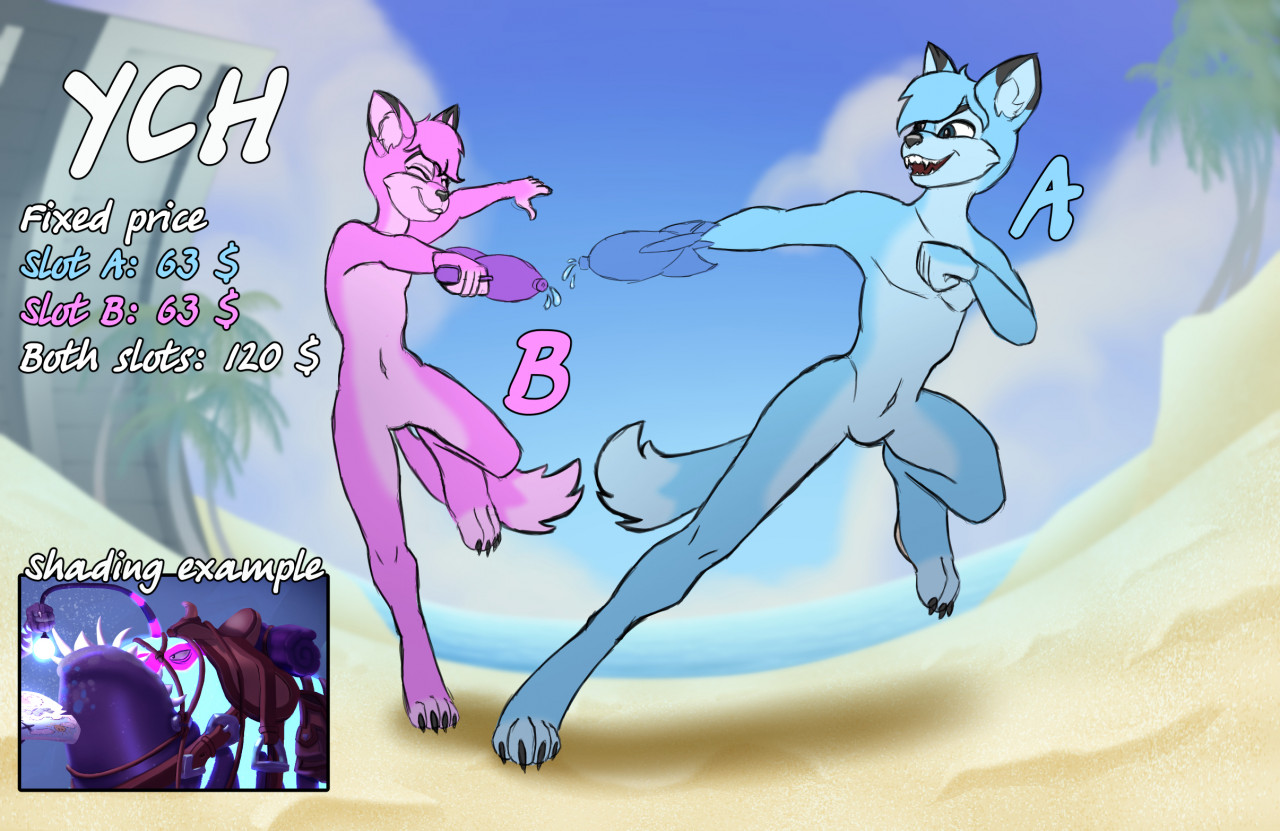 I'm giving you a 26% discount on this YCH and lowering the price from 85$ to 63$ per slot. Get it now before I change my mind!
Fixed price:
Slot 1 – 63$
Slot 2 – 63$
Both slots – 120$
Rules:
– Will be soft shaded.
– PayPal USD only.
– Male, female, or herm, any species. Can be NSFW.
– I can change the face expression, add hair and clothing, accessories, wings, tattoos etc. I won't…